-Stop Snoring Mouthpiece: How Using One Could Stop You Snoring and Improve Your Health-
Whether you wake yourself up repeatedly by snoring or you're continuously getting nagged at by your partner about your snoring, snoring can certainly take its toll on your health, both mentally and physically. 
For years, we've been told that sleep is a precious commodity, which is why, if you snore or you know someone who does,  you've probably been searching high and low for a solution. 
Thankfully, there is an answer, and a cost-effective one at that – a stop snoring mouthpiece.
What is a Stop Snoring Mouthpiece?
Snoring occurs when there are vibrations in the airways, caused by blockages in the tissues. This may be the result of sleep apnea, jaw alignment, or nasal problems, for example. Snoring can also be onset by other factors such as alcohol consumption, cold or flu, and severe tiredness. 
Although they might sound uncomfortable, stop snoring devices that you wear in your mouth (also known as mandibular advancement devices) are designed to reduce airway obstruction. They do this by counteracting your tongue's natural tendency to move to the back of your mouth while you're asleep. 
Fitting over your teeth, they also work to push your jaw slightly forward, stabilizing it so your airways remain open throughout the night. And as well as making sure your tongue doesn't block your breathing, they ensure your passageways aren't impeded by soft palate tissue, too.
Sleep Apnea Mouthpieces
Equally, snoring can also be a key indicator of a more dangerous condition known as sleep apnea. Characterized by pauses in your breathing during the night, as well as snoring, this sleep disorder has the potential to lead to heart disease. Therefore, if you're diagnosed with it, it's highly recommended to opt for a specialist sleep apnea mouthpiece. 
For many, these mouthpieces work because without them they can't combat their snoring due to problematic structures in their mouth (e.g., a misaligned jaw).
Surgery is an option, but this is far more expensive and invasive.
How Can Stop Snoring Devices Improve Your Health?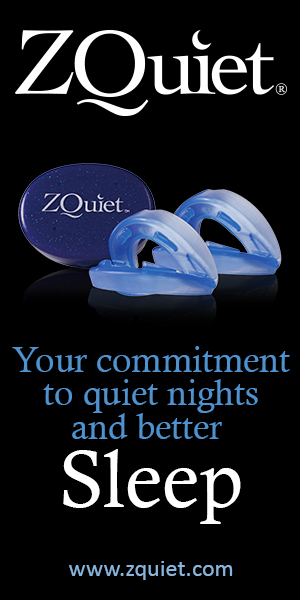 Sleep deprivation can cause a whole host of problems, from lack of concentration to an increased risk of being involved in a car accident. 
A recent report found that, by missing just 2 or 3 hours sleep a day, drivers were four times more likely to be involved in a crash.
And sleeping for less than five hours means a driver is comparable to someone who has been drinking alcohol. 
Decreases your risk of putting weight on as short sleep duration is a huge risk factor in the development of obesity
You'll consume fewer calories as sleep-deprived people tend to eat more and have bigger appetites
Boosts your concentration and makes you more productive because your brain will be able to function better
Increases your reaction times, accuracy, and speed – all of which are important for sports and athletic activities
Reduces your risk of having a stroke or developing heart disease
Reduces your risk of developing type 2 diabetes, while also keeping your blood sugar levels in check
Aids your mental health as sleep deprivation is linked to issues like depression and suicide
Increases the function of your immune system
Decreases inflammation around the body, reducing the potential aggravation of certain conditions like Crohn's disease
Helps you process emotions and respond well to social situations
Therefore, while snoring may seem like a nuisance, especially if you're the one being disturbed by your partner, it could, in fact, be having a considerable impact on your and your partner's health. That's why the low-cost investment of a stop snoring mouthpiece could have an overwhelming and altogether positive effect on your physical and mental well-being. For more information on how to stop snoring, click here.
As always, we hope you found this article, "Stop Snoring Mouthpiece: How Using One Could Stop You Snoring and Improve Your Health" both informative and entertaining. If you did, may we ask that you share it with your friends and family through social media. It really helps us a lot and is greatly appreciated!